Recharge your batteries our Wellness Hotel in Val Badia
The Spa LES FONTANIES at the Hotel Teresa – has real fountains
Your holiday in a Wellness Hotel in Val Badia will regenerate your body and mind. Discover how pleasant it is to stay in a hotel in the mountains with a pool and a beauty centre: an intimate and welcoming refuge in which to indulge and pamper yourself when you return from an excursion in the Dolomites or from skiing in Plan de Corones.
The spa "Les Fontanies" at the Hotel Teresa open to all our guests takes its name from the real fountains we have in the hotel, spontaneous springs that form a natural "Kneipp" path: ideal to relax the legs and stimulate circulation giving new vigour to the body. Even in our pool with a whirlpool you can relax your muscles and let yourself be lulled by the water.
In our spa area there is a roman bath, a spacious Finnish sauna and a bio sauna; the perfect mix between a roman bath and a Finnish sauna with typical mountain aromas. The mix of herbs has a relaxing effect on the body and the beneficial powers can be felt immediately. You will find pure relaxation and well-being in our relaxation areas with heated water beds and hay beds. Our ancestors on high mountain pastures slept on hay beds and they felt relaxed, strengthened and reborn the day after. That's why we recommend hay beds especially after an excursion to lie down or rest after a treatment in our spa "Les Fontanies".
You will also find: ice caves, revitalizing showers, foot baths and some healthy sports activities in the fitness room.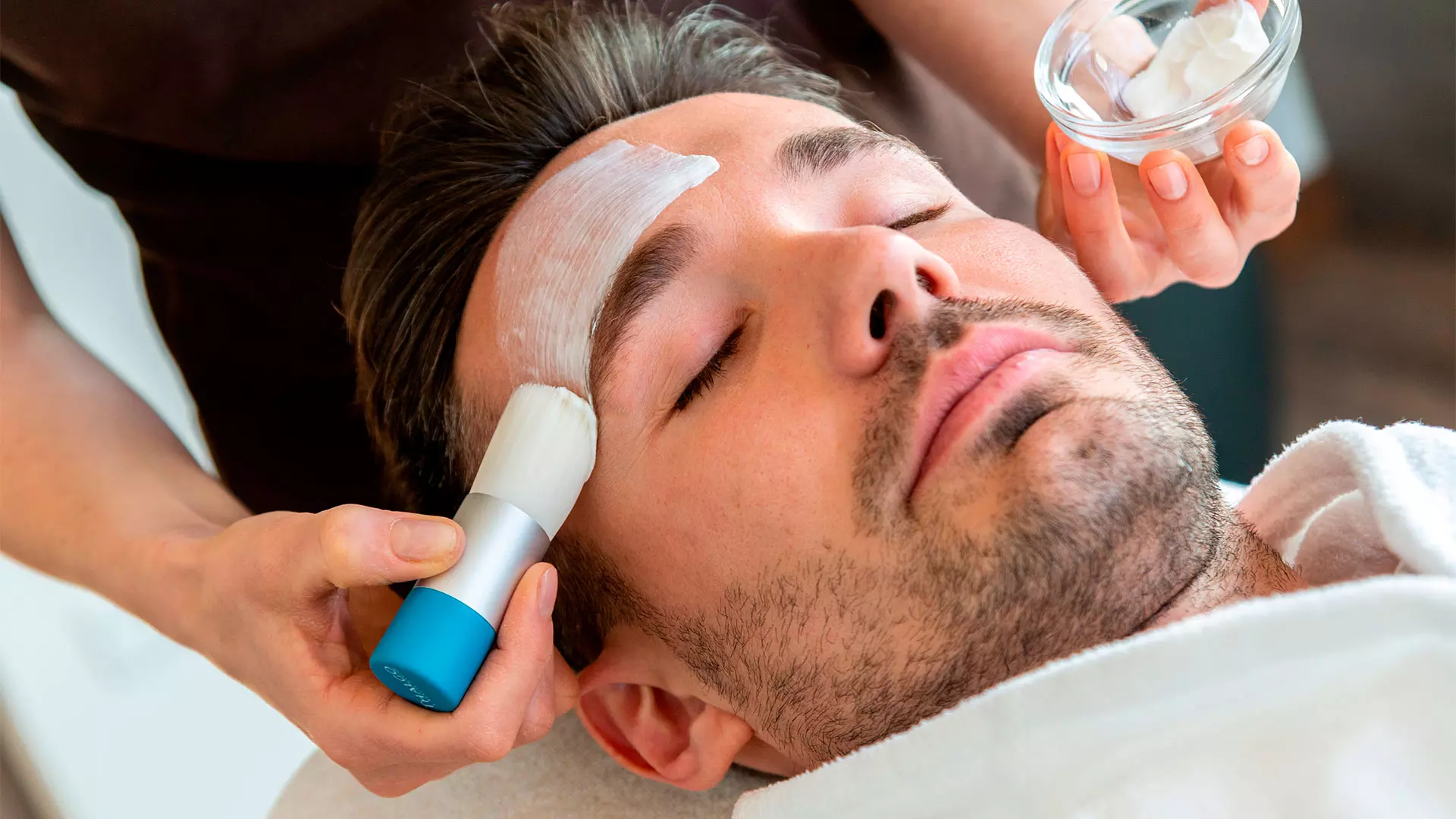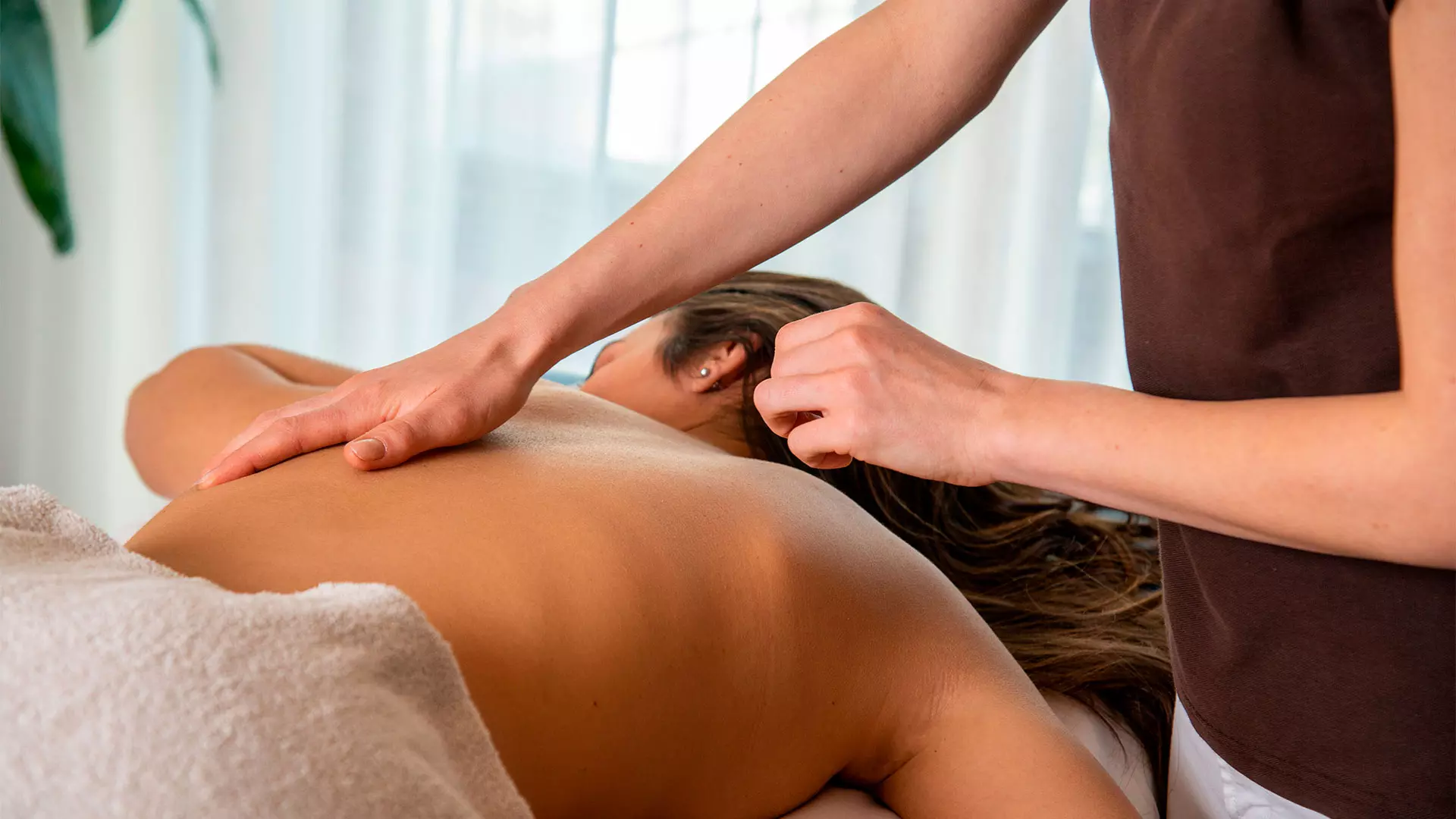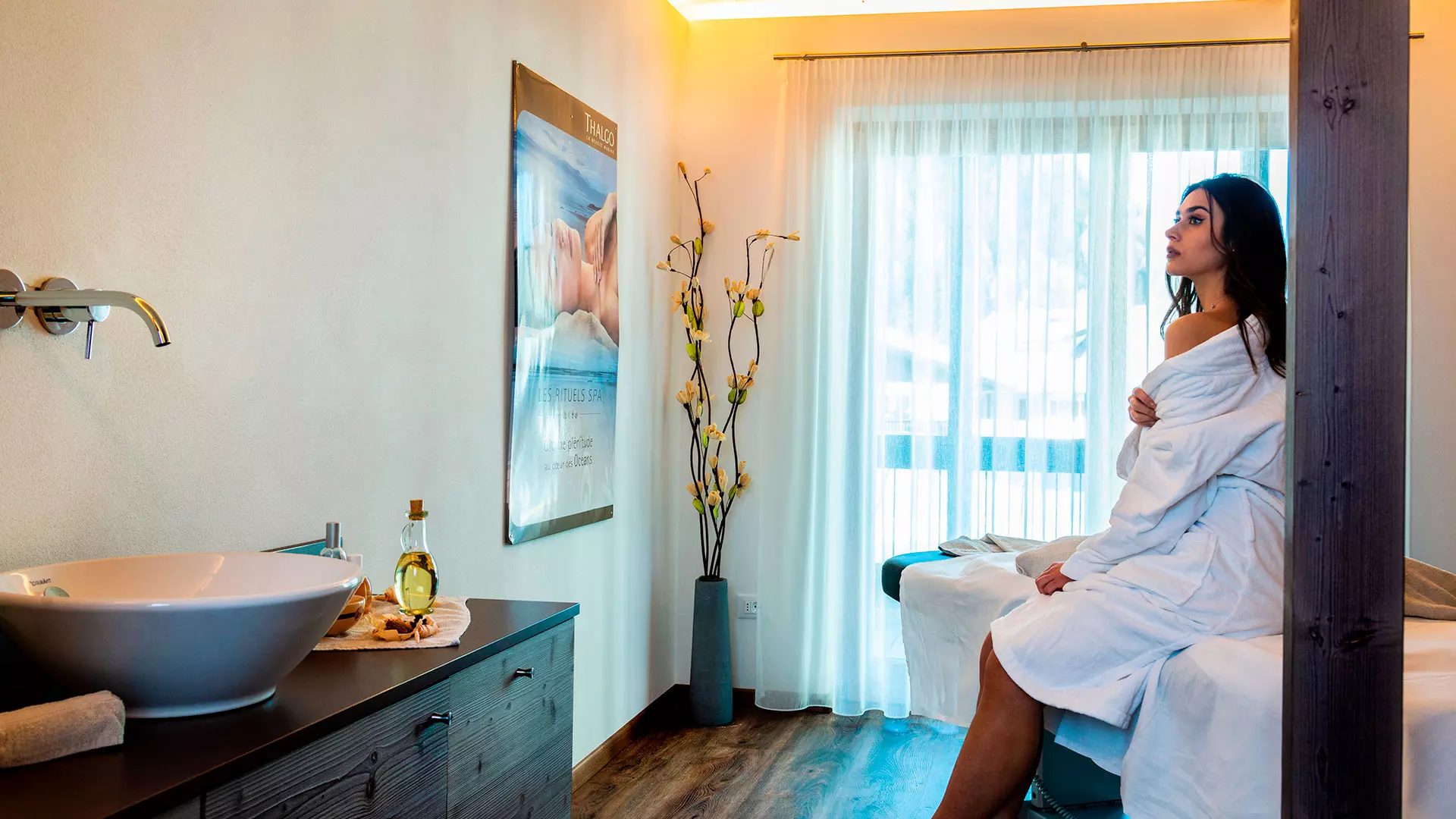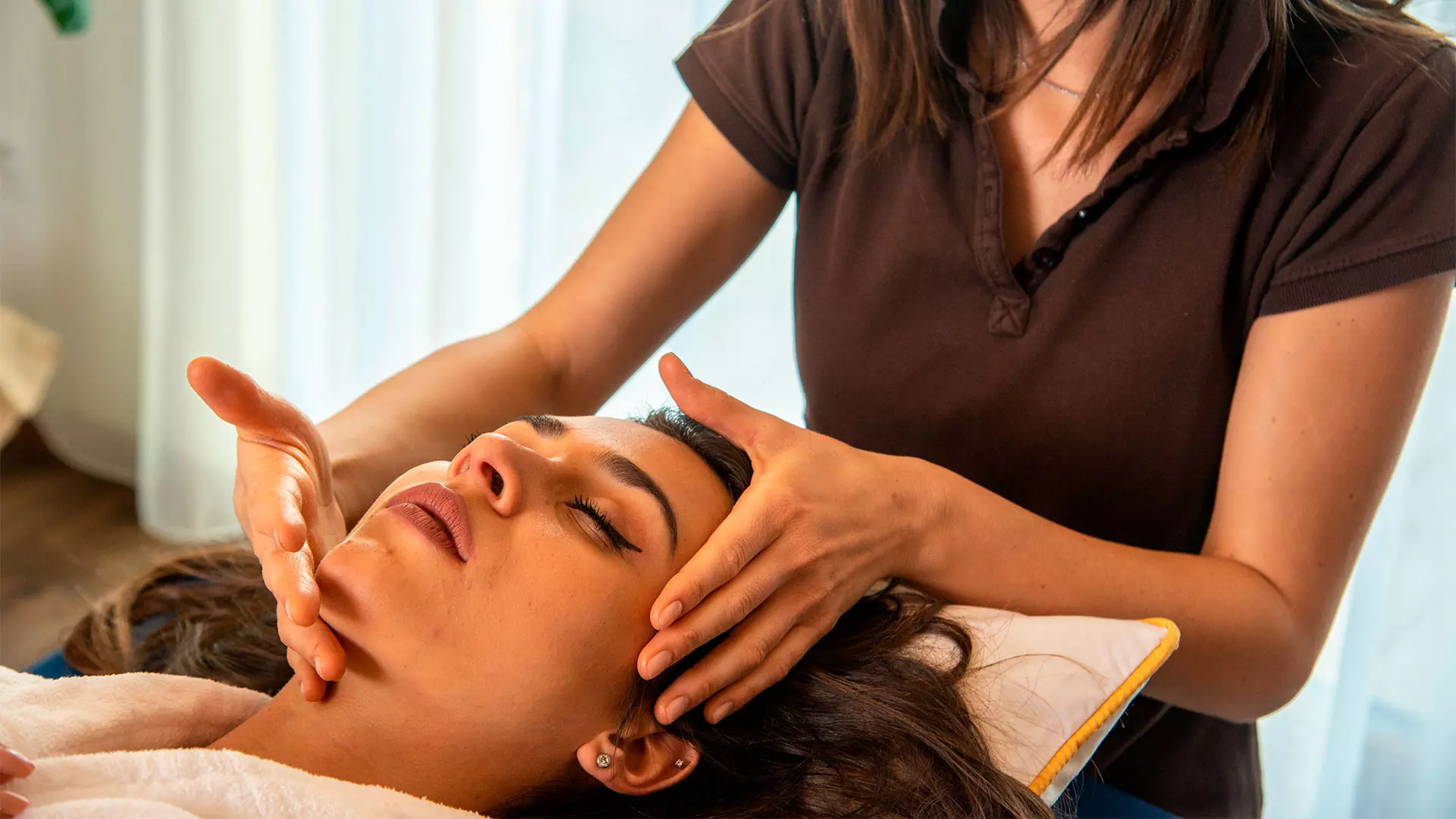 Our Spa and Beauty Centre "Les Fontanies"
Our spa hotel with a beauty centre in San Vigilio di Marebbe provides beneficial massages and beauty treatments for the face and body with natural lotions obtained from officinal herbs grown by local and trusted producers that we carefully select for you. Our trained and competent staff are available to advise you on the most suitable treatments for you and to work out a beauty programme with you tailored to suit your needs.