Teresa: Your Nature Walking Hotel in San Vigilio di Marebbe
Unforgettable holidays surrounded by the nature of the Dolomites
Our Walking Hotel in San Vigilio di Marebbe is on the doorstep of the Fanes-Senes-Braies Nature Park, surrounded by a really unique and unspoilt natural environment.
This philosophy is also shared at our Hotel with the weekly "Experience.Nature." programme. With our guides on summer and winter excursions you will discover the real nature of the Dolomites. These are less well-known places that are more peaceful even magical and David will take you to. As an official partner of Swarovski Optik we have their exceptionally good quality binoculars and telescopes for guests to use that make it possible to discover even the smallest secrets of our surroundings. Thanks to "Experience.Nature" the hotel has become a popular destination for those looking to fully experience the area's extreme richness and variety and to learn about ecosystems and the uniqueness of the Dolomites: mountains with such unique characteristics to be recognised as a UNESCO World Heritage Site.
We will take you on a journey spanning 250 million years to learn why so many species of animals are returning to our mountains and why we have the greatest diversity of alpine plants.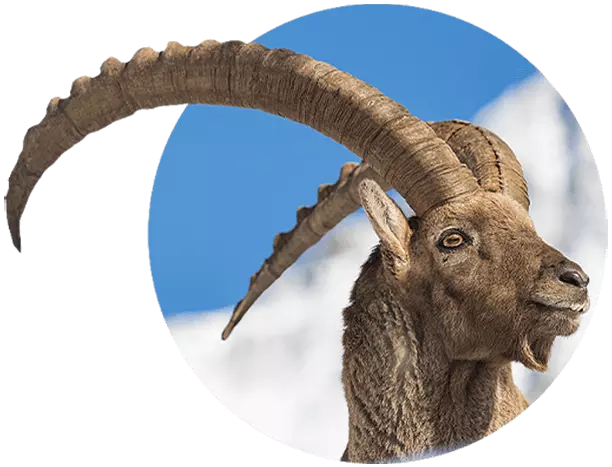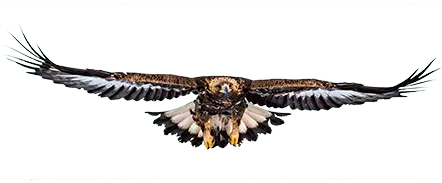 Experience.Nature
DOLOMITES... A BIODIVERSITY TREASURE TROVE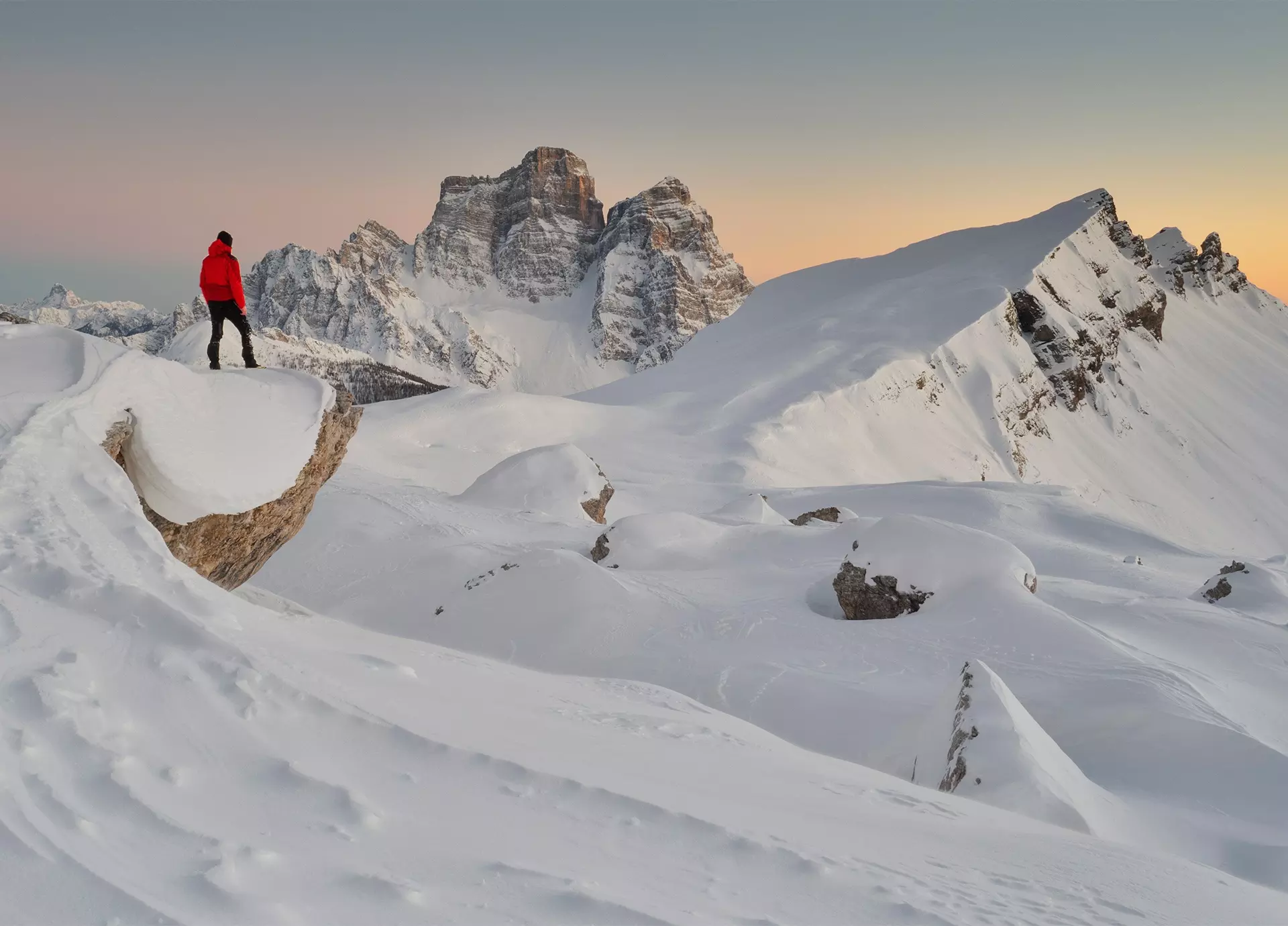 Our Hotel in San Vigilio di Marebbe is just 250 metres from the paradise of the "Dolomiti Superski" ski area and the "Kronplatz" ski lifts that are connected to "Sella Ronda" and "3 Cime – Sesto".
Our real fountains will refresh you and our Kneipp park will provide you with the energy to do yoga and body flow. Your body will enjoy the relaxation in our spa area "Les Fontanies" with a pool, saunas, relaxation areas and a beauty centre. In our Hotel on holiday well-being goes hand in hand with adventure surrounded by nature. The uniqueness of the flora and fauna in the Dolomites and the peace and quiet in our mountains will fill you with well-being and contentment!
Warm environments, natural materials and an atmosphere of jovial intimacy created by family management make our hotel a welcoming place with a Ladin spirit.
No matter the season you come to stay with us at our Hotel in San Vigilio di Marebbe, we will be able to guide you and accompany you to discover all this beauty. Adventure, sport and relaxation become moments to remember for the rest of your life!
All you have to do is open your eyes and let yourself be transported by the wonders around us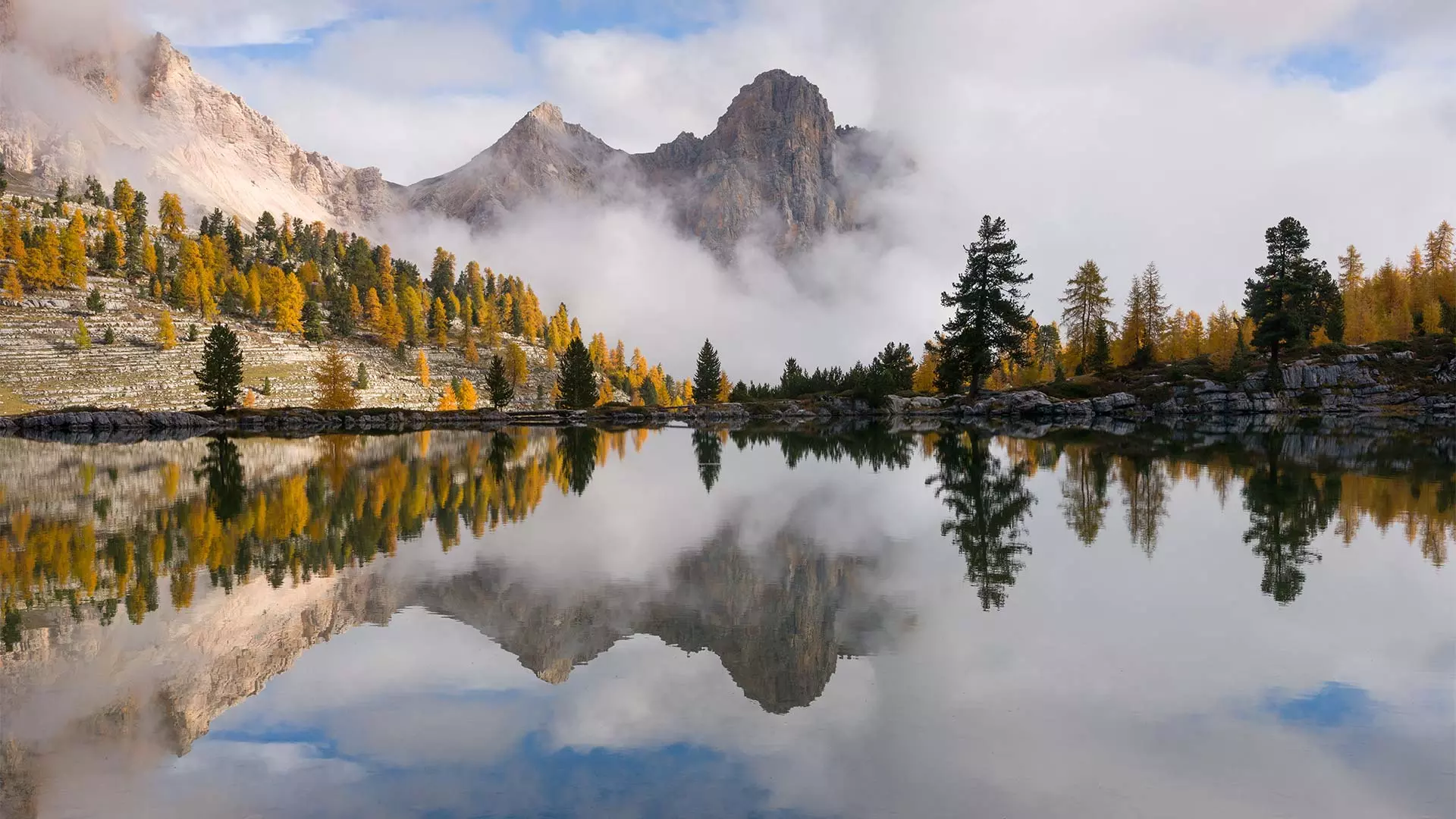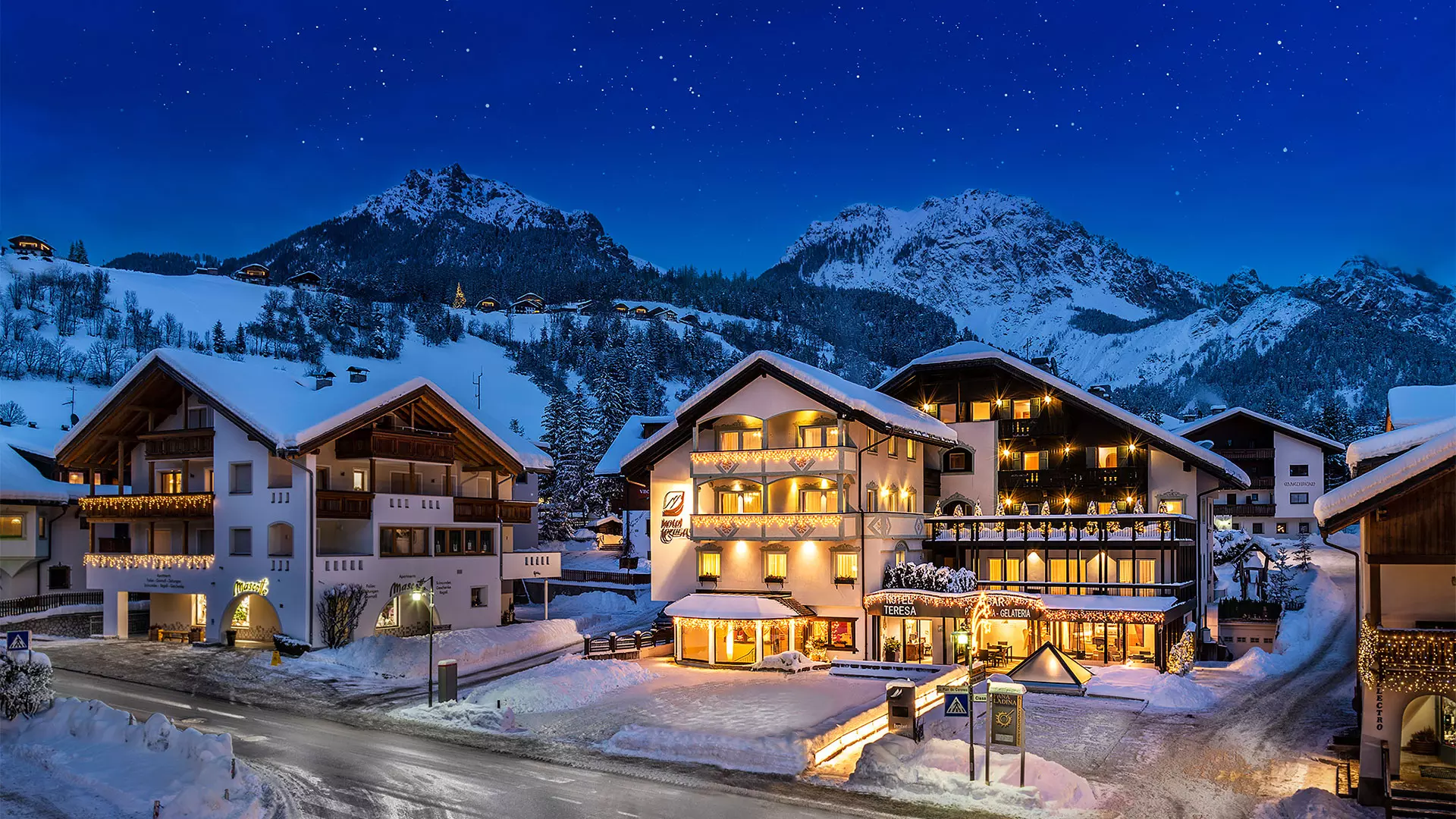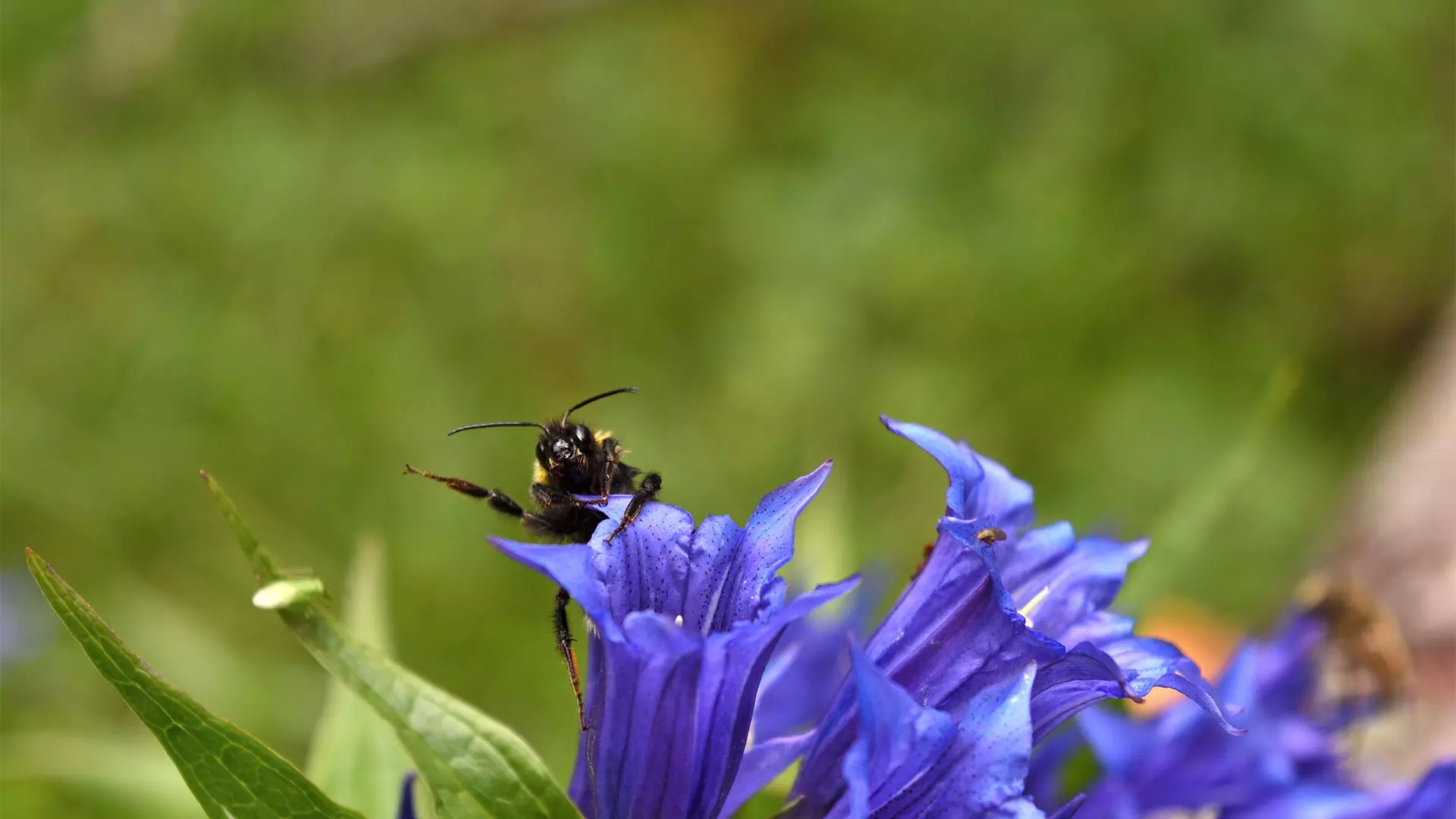 Stay overnight in San Vigilio di Marebbe:
Our rooms
Innovative and at the same time
traditional cuisine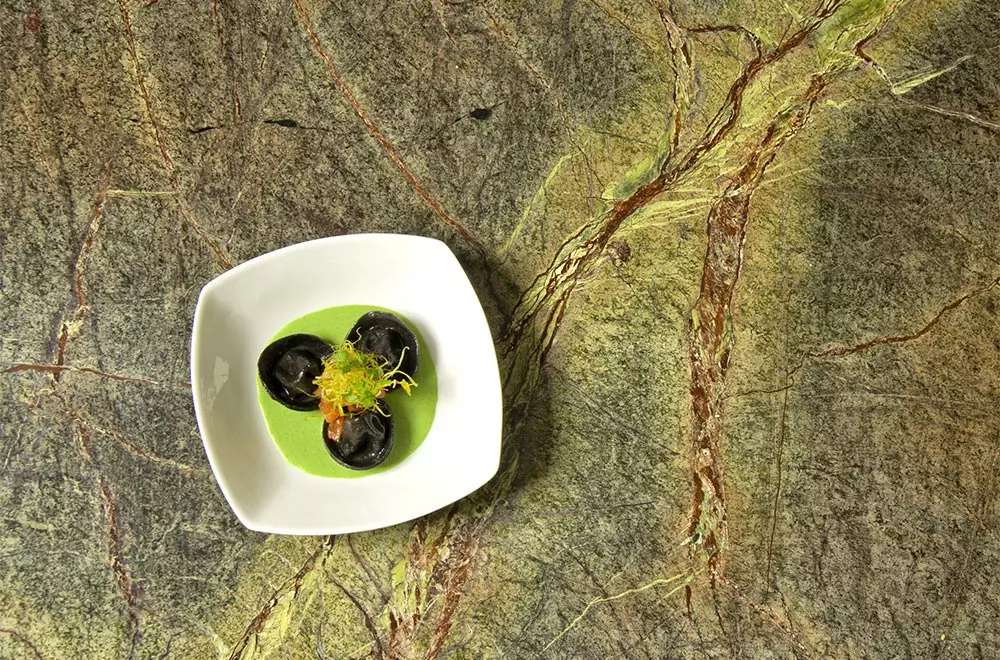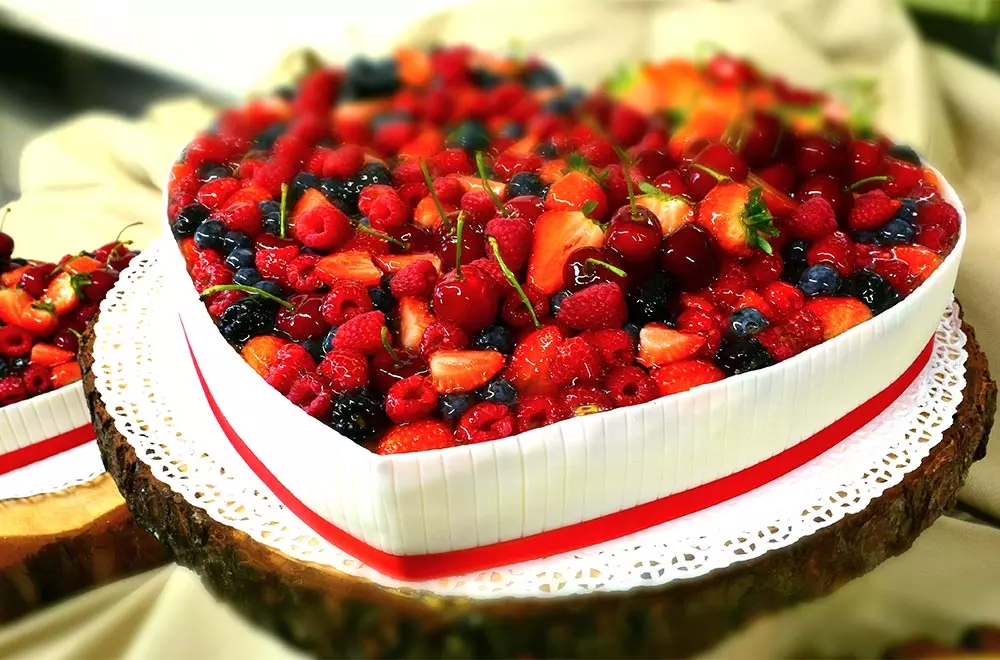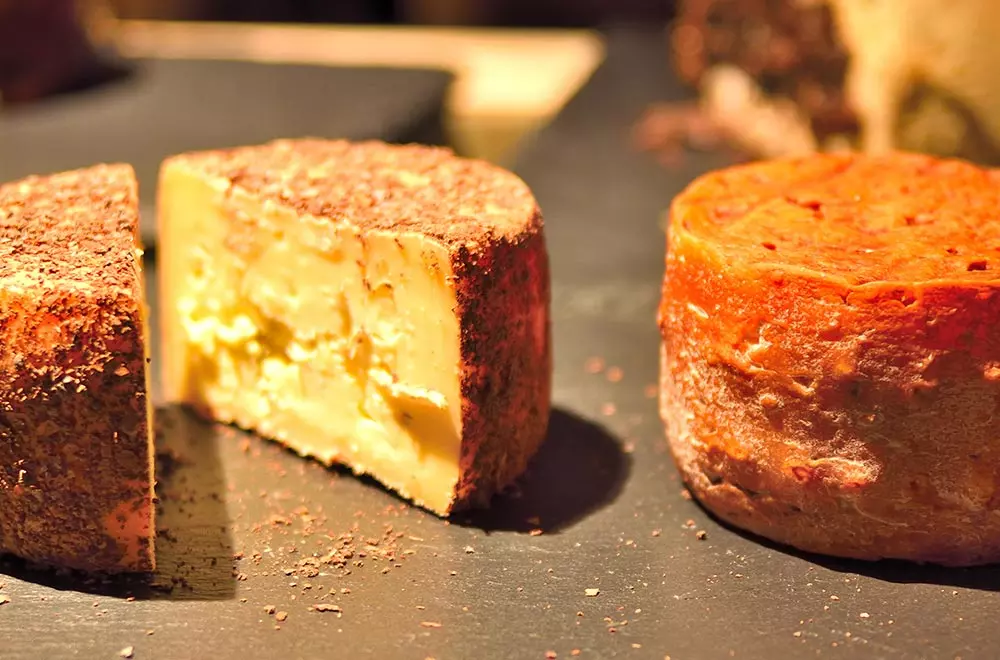 A hotel in the Dolomites whose cuisine is a meeting point between Ladin alpine culture and Italian, especially Mediterranean, culture. The experience of our chefs reinterprets our cuisine in a perfect synthesis of typical mountain flavours, Italian specialities and international influences.
We take special care of all our guests, including those who suffer from allergies or intolerances and therefore have special dietary needs, which we always try to meet as best we can.
Our wine list will introduce you to many small producers and native grape varieties. The selection of distilled spirits and wines organic, biodynamic, historical spirits and wines is an ongoing and exciting search.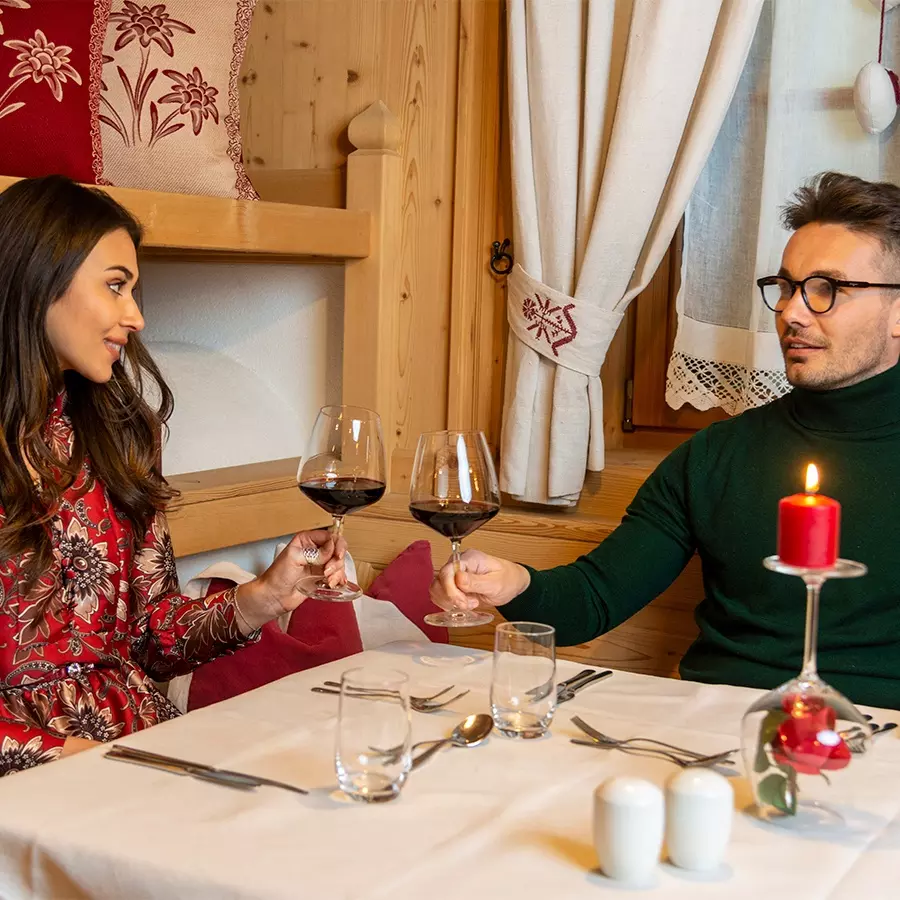 Let yourself be tempted
by irresistible offers
At the moment, there are no offers available.